frank pots with stands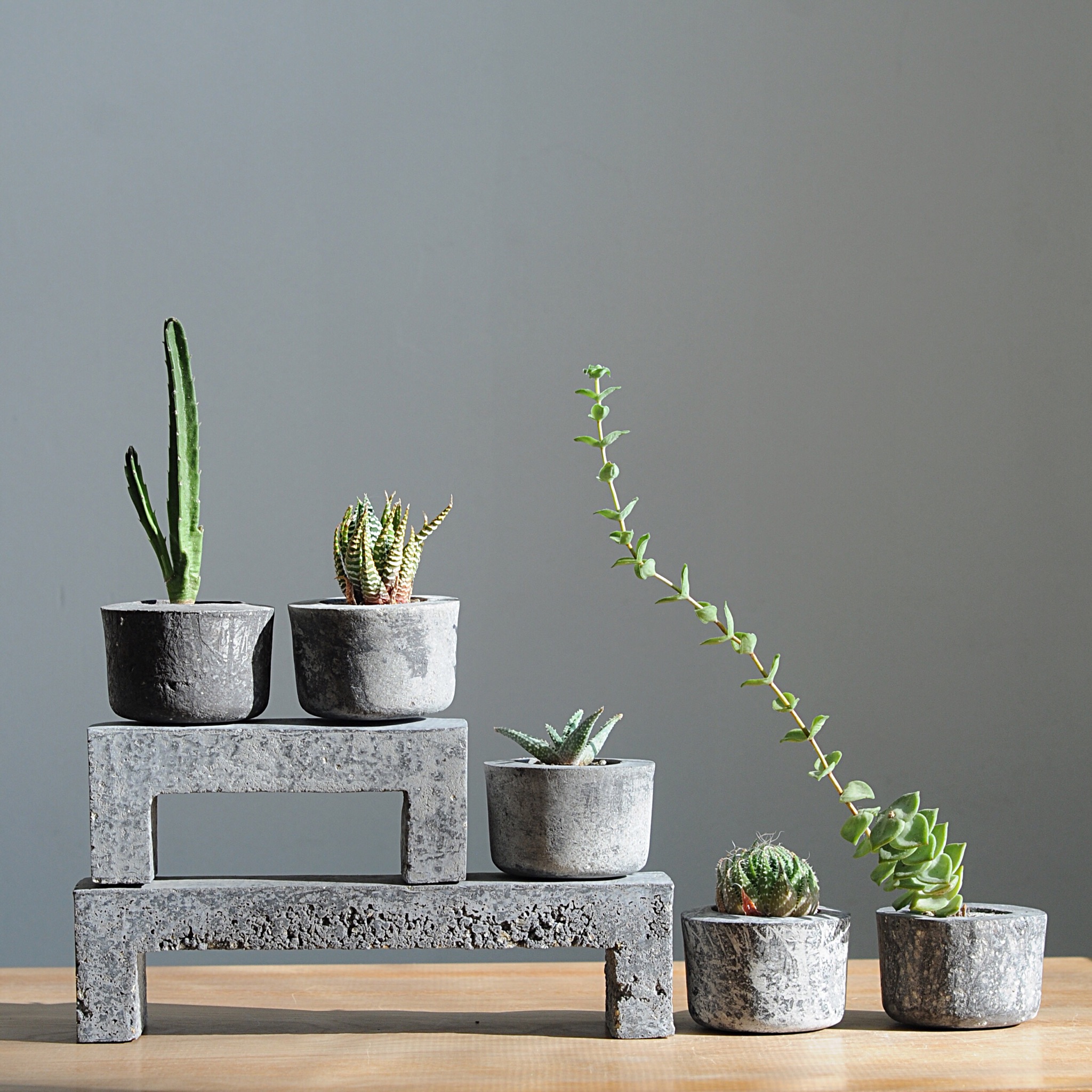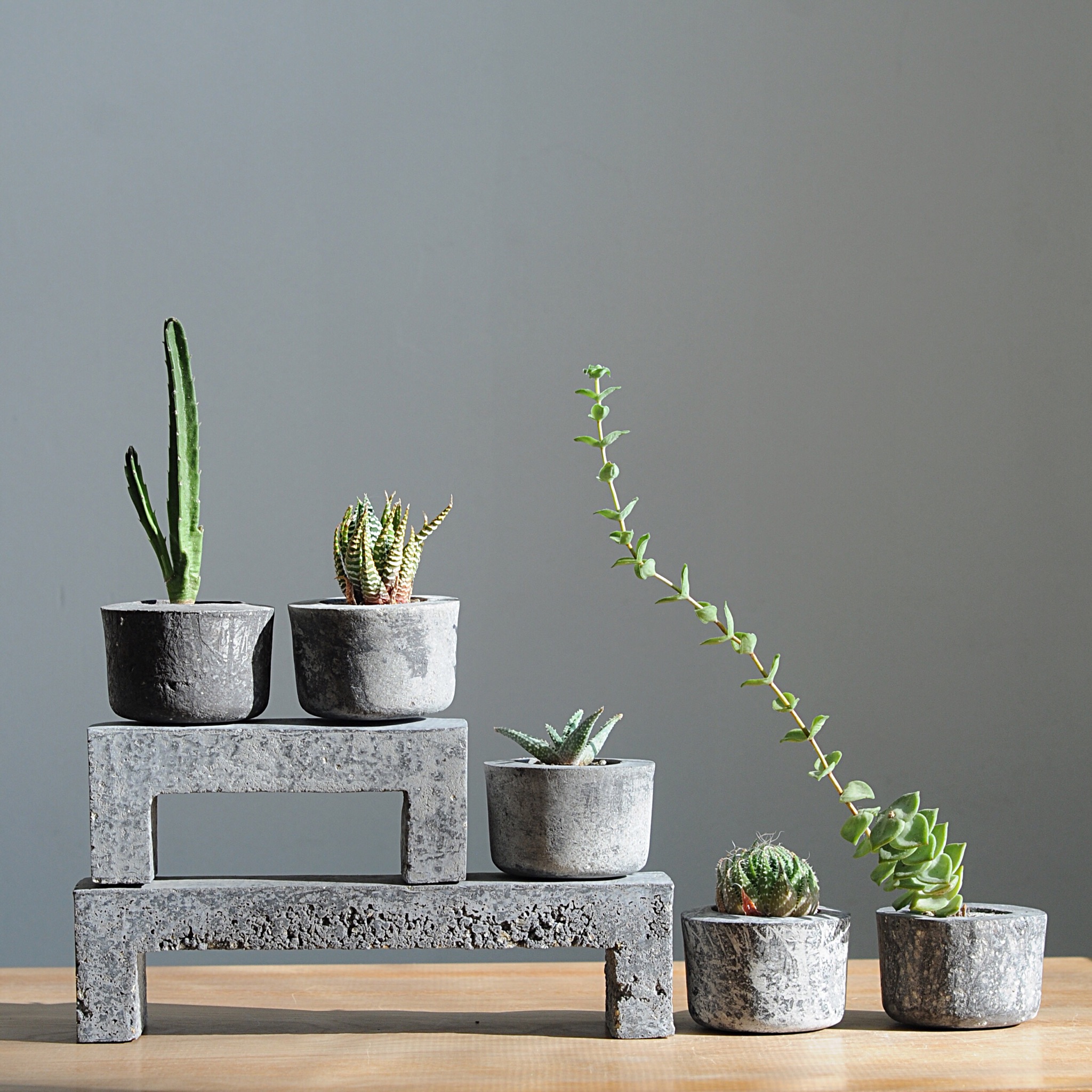 sold out
frank pots with stands
five Frank pots with two stands. plants not included
frank 2.75 x 2.75 x 1.75"
duo stand 6 x 2.5 x 2.5"
trio stand 9.5 x 2.5 x 2.5"
pots and stands are slight seconds and are priced to reflect small imperfections
the tops aren't completely level, or the bench legs might be uneven widths or have a small chip on an edge. slight seconds are items that didn't pass the test to put into retail.
I'm currently not producing these stands and they are the last I have in inventory. you will receive five pots and one of each stand, no substitutions. please note due to the handmade nature of the product each is unique and varies in color.
small pots hand cast in vintage tupperware
the item is ready to ship, please allow three business days for processing. domestic shipping medium flat rate box with USPS Priority Mail. all work is made by hand and is not food safe.